Radio Free Insanity - Podcast Archive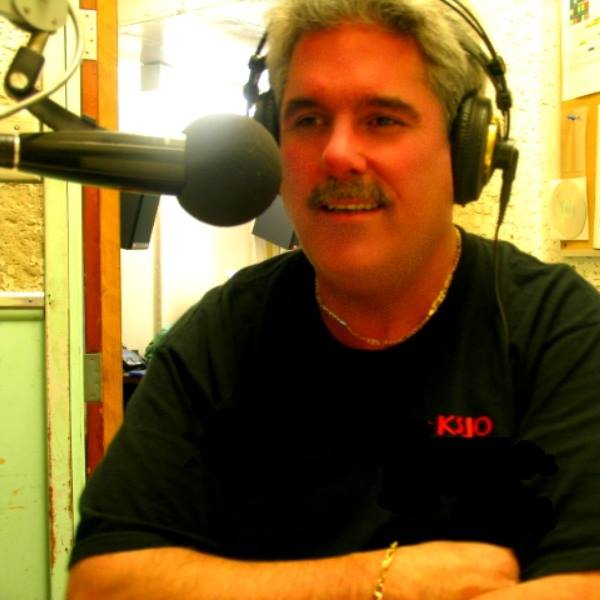 Radio Free Insanity hosted by Wyatt K. Jennings. Wyatt spent his radio career playing rock n roll on FM stations throughout Northern California. He began in 1976 at KTIM AM & FM in Marin County, CA where he eventually became Production Director. He worked for KLIV & KSJO in San Jose, the legendary KQAK (The Quake) Live 105, and the birthplace of FM radio KSAN in San Francisco, along with many other stations across the country. Wyatt was also a DJ at the number one nightclub in Kansas City during the 1980's. He offers a creative personality, and a vast knowledge of all the musical colors where he has amassed over 11,000 vinyl records.
It is easy to subscribe to the podcasts.
Podcast Archive
To download any of the podcasts below to your computer or iPod right click your mouse on the archive link and for FireFox choose "Save Link As" and save it to your hard drive, and "Save Target As" for IE, to download the podcast to your computer desktop.
Displaying 1 thru 18 of 18 Podcasts
Air Date
Title
11/30/2016
Radio Free Insanity The End For November 2016
Hey Flying Eye fans. I returned with another mishmash of tunes. Soul, hard and softer rock remixes and remasters as always. The program kicks of with Tina Turner and 13 more cool cuts before I even turn my microphone on. Some other songs from Montrose, Killers, The Records, Paris, Smokey Robinson and many more. I even play a couple Christmas songs, Amazing Grace by Jeff Beck and The Bullet Boys. I am much obliged that you decided to listen and I will see you on the rebound. Happy Holidays!
Listen | Download Podcast
11/09/2016
Radio Free Insanity A Tossed Salad Of Music
Podcast # 17 already? This week, a few of the artists & songs you can listen to on RFI are: Sniff & The Tears - Drivers Seat , Jimi Hendrix - 3rd Stone from the Sun from his debut record, Mike Bloomfield, Reel Big Fish, CCCP, Johnny Lang, Doug Stone, That's the Way I Feel About Cha by Aretha, a remaster of Bennie and the Jet's and many more. Thanks for listening
Listen | Download Podcast
11/02/2016
Radio Free Insanity... The Return Of Wyatt's Voice
Radio Free Insanity is recorded at night, and usually I am so tired after doing my full-time radio show, and tasks involved, that I don't go on mike much, if it all. Tonight, I was more chipper than usual so you get to hear what an idiot I can be on "da mike" again! Not to mention the songs, the usual mishmash of many genres. Some of the music included in this podcast are Ian Dury, Martina McBride, Carl Carlton, Joe Cocker "What's Going On", Bush, Metallica and The San Francisco Symphony, (what?), Diana Krall, Montrose, Fever Tree, The New York Soul & Review, and more. See you next time!
Listen | Download Podcast
10/26/2016
Radio Free Insanity Without Any Talking
The beauty of The Flying Eye Radio Network is that I am allowed COMPLETE freedom on what I say & play. So today I decided what the hell. all music and none of me talking on mike. You will hear what we call prerecorded sweepers and a few other things like Curly and a bit from Jed of the Beverly Hillbillies. Musically this Podcast begins with Gretchen Wilson's Here For the Party, Betty Everett You're No Good (twice), The Doors, Barry White, Zappa, Dylan, Back Street Crawler, Batdorf and Rodney and my favorite...a mix of Led Zepplen Whole Lotta Love and The Beatles Helter Skelter at the same time. Plus several other songs to complete the 2 hours. I hope you enjoy the show.
Listen | Download Podcast
10/19/2016
The Return Of Radio Free Insanity
Hey folks, I have been having some serious health issues so I had to take some major time off, including a 3 week vacation to Europe and New York. This show includes more rare vinyl selections from my personal collection. Things you probably have not heard in some time if ever. My goal is to have fun and play stuff besides just the hits as I do at my full time gig. I hope you enjoy the show and I will be back when ever I can find the time. Cheers, Wyatt K. Jennings
Listen | Download Podcast
08/17/2016
Come Get Your Insanity, It Really Will Help
Albert Brooks and Albert King return along with The Doors, Robert Palmer, Alice Cooper, Ian Hunter, Spiral Staircase, Jimi Hendrix, Airbourne, Cherry Poppin Daddies, Enuff Z Nuff, and many more. Download and enjoy this podcast whenever you like from Facebook Country, Menlo Park, CA.
Listen | Download Podcast
08/10/2016
Radio Free Insanity Returns
After missing a few podcasts I am back with a mix of songs I hope you enjoy. Please email me at wyattdj55@gmail.com with any comments or requests. Until next time please enjoy some of these artists: Al Green, Adam Ant, Santana, The Plimsouls, Nazz, live AWB, Huey Lewis 12 inch dance mix and many more.
Listen | Download Podcast
07/27/2016
Radio Free Insanity Mainly Rock With A Lil" Soul
This week hear the likes of Hardline, Mott the Hoople, Senor Coconut, Jimi Hendrix, David Blue, Average White Band (live), a 12 inch remix of Pure Prairie League, Marianne Faithful, and Jim Carrol and many more.
Listen | Download Podcast
07/20/2016
Radio Free Insanity
Mose Jones, Armageddon, Epitath. Your'e Breaking My Heart by Nillson, 2 Stones,Bonnie Raitt Bootleg, Cocaine Montage. Mean phone call. Lou Reed twice. Big Audio Dynamite, Mammy, Baker Gervitz Army. Costello, Child's Garden of Grass. What's wrong with me? Nothing, just "insane" Oh, I erased all my raps by accident. What a treat.
Listen | Download Podcast
06/29/2016
Radio Free Insanity
I have been nursing the "cold from hell" for almost 3 weeks now! Therefore, I only go on the microphone a few times today. Hey.... that's a good thing right? It means more music. If you want to find out what artist you heard, may I suggest the app Shazam. I think it is still free. I will tell you that I have Jim Morrison from his solo LP, Stephen Stills - My Angel, the 12 inch remix of Car Wash by Rose Royce, The Dramatics - In the Rain, an unplugged version of Double Vision from Foreigner, a cut from The Supersession LP with Michael Bloomfield and other folks folks, and the 12 inch of Let's Dance by David Bowie.
Listen | Download Podcast
06/08/2016
Radio Free Insanity - The Usual Obscure & Well Known Tunes
This weeks cast starts off with Ali Jennings (my wife) on the Steinway from her Pitzer recital back in 1969! Prince a rare 12" of When Doves Cry, The Dire Straits Money for Nothing, another rare 12", Paris and the song Religion featuring the late Bob Welch on lead guitar,The Flaming Groovies, Peter Nero, Harvey Mandel, Little Texas, Alfred E. Neuman burping away with Mad magazines It's a Gas, A3 the guys who did the theme song for The Sopranos and many more.
Listen | Download Podcast
06/01/2016
Radio Free Insanity - Lot's Of Live Stuff
As always, today's podcast features many live tracks and rare stuff from my vast personal collection. We begin with an obscure Sinatra type of guy, Johnny Desmond. You will also hear Alice in Chains, Fat's Domino, Focus, a classical number by Corelli, Joni James, a Gary Wright cut entitled Fascinating Things from an early LP… Footprints. Also, I have an extremely rare vinyl record by The 13th Floor Elevators, a 12 inch remix of Golden Years by the late David Bowie, McBride & The Ride for you country folks, Train, Elvis Costello unplugged, Goo Goo Dolls, Swamp Dogg, Sade, Squeeze and many more. Please don't hesitate to contact me with suggestions or comments here: wyattdj55@gmail.com
Listen | Download Podcast
05/25/2016
The Glenmar Studios in Facebook Country, Menlo Park, CA
Hey kiddos, It's time for another podcast from my home built rocket ship / The Glenmar Studios in Facebook Country, Menlo Park, CA. In this broadcast enjoy Patty Loveless, a bootleg from Led Zepplen, Hootie & The Blowfish, James Brown with a rare instrumental on vinyl of Papa's Got a Brand New Bag, AC DC Big Balls, John Hiatt live at KFOG, Dave Brubeck, Stevie Wonder a request for Golden Lady, Collective Soul and many more. Radio Free Insanity, where anything goes including my big yapper telling you each song and or artist we heard.
Listen | Download Podcast
05/18/2016
Radio Free Insanity Digs Deeper
Get ready for a ton of deeper tracks and hits from my personal collection. New, old, soft, soul. On this podcast I will backannounce all the cuts. Enjoy!
Listen | Download Podcast
05/11/2016
Pure Vinyl
Right out of the shoot with Stinkfoot by Zappa, then Clarence Carter, The Motors, Ricky Van Shelton Sheryl Crow, Beatles, Barber, Bad Company, Joe Walsh, Boz Scaggs live Miss Sun, J. Geils Band - Chimes, On Fire by The Boss, Brian Augers Oblivion Express, Fleetwood Mac - Black Magic Woman, Beck, Fogerty,Peter Nero, Mountain and more. Just kewl cuts. No Raps
Listen | Download Podcast
05/04/2016
Today Is For My Pop, David Jennings
Today's podcast is dedicated to my dad, David Paris Jennings. He would have been 89 tomorrow. Expect the unexpected like Steamhammer, No Dice, Roger and a band called Go along with some huge hits done live. Feel free to email me at wyattdj55@gmail.com if you have a request for next week.
Listen | Download Podcast
04/27/2016
Ya Just Never Know What You'll Get On Radio Free Insanity
Radio free Insanity with Wyatt Jennings pulls all viny today. Just afew artists are Tim Buckley, Amon Dull, Gogi Grat, Cat Mother, Ministry Zephyr, and many more.
Listen | Download Podcast
04/20/2016
Radio Free Insanity Premiere
Radio Free Insanity,the first and debut podcast with Wyatt Jennings from The Glenmar Studios in Menlo Park CA Today's vinyl treasures include John Lee Hooker & the title track Lights Out, Traffic, Chris Spedding, and much more.
Listen | Download Podcast