Flying Eye Radio Network's Steve Cosio
Steve Cosio | Geno Michellini | Dusty Street | Andy Goldfinger
---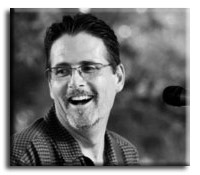 Rock, Rhythm and Roots: three hours of eclectic music and comedy hosted by 3 time Golden Mic Award winner, Steve Cosio -- it's a podcast, folks, you can listen at your convenience. It's the music lover's radio show! Most of today's mainstream radio music playlists are spewed out by a computer with no emotion for the music. It is a wide, eclectic range of music put together in sets that makes sense.

ROCK: From the '50s to present - Oldies, Classic Rock, Alternative, Indie, Progressive, etc.
RHYTHM: R&B, Funk, Blues, Jazz (traditional and soft), etc.
ROOTS: Country (classic & new), Folk, Bluegrass, Cajun, Zydeco ...and more!

Requests and thematic set ideas are welcome.